Engraved rings and wedding bands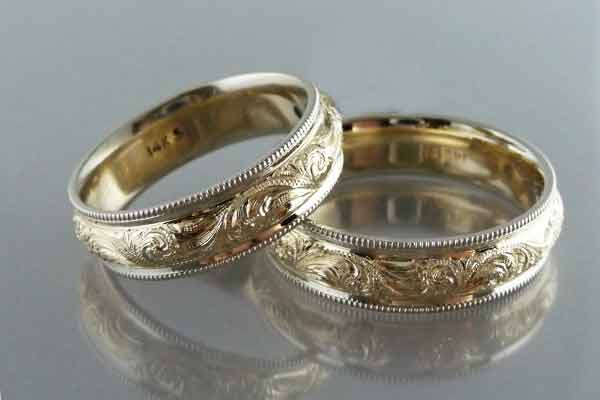 Scroll hand engraving on gold and platinum engagment rings and wedding bands.
Custom relief engraved jewelry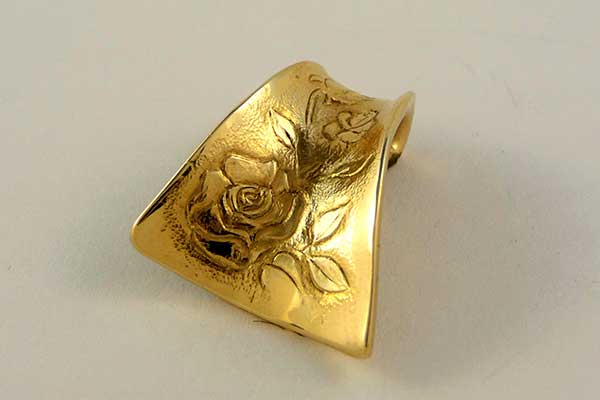 Custom relief hand engraved golden jewelry for more rich and realistic view.
Engraving in various languages

Lettering and wording in different languages on engagement rings, wedding bands.
Hand engraving on knives and guns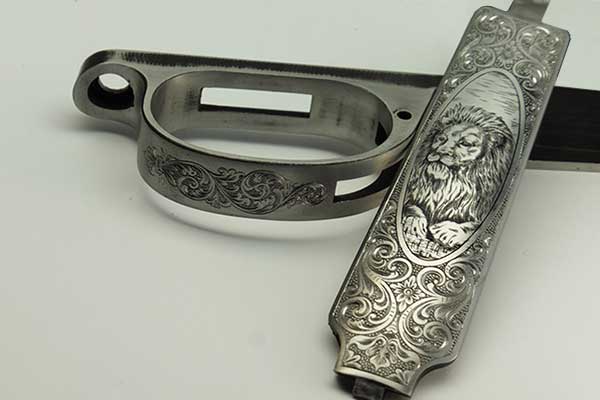 Custom hand engraving on Zippo lighters, belt buckles, money clips, guns, knives and more.
Custom Hand Engraving
Veso Design offers a number of custom, hand engraving services for your most precious possessions and gifts. Whether you are getting married and want the ring you give to your bride or groom-to-be to be a work of art or you want a family heirloom to be commemorated with a custom hand-engraving, we have the experience you are looking for.


Custom, Eloquent Engravings for Your Precious Items
Throughout the website, you will find pictures of different styles of custom hand engraved jewelry - every one a unique work of art. Our engravings are done by hand largely on jewelry such as rings and wedding bands, in materials such as gold, platinum, palladium and silver.
Customization can include lettering inscriptions on the inside of a ring or band, hand engraved monograms, or a completely custom engraving based on your request.


A Range of Engraving Services to Match Your Specific Needs
In addition to traditional and modern jewelry, wedding bands and engagement rings, you will find examples of custom engraved knives and firearms that our engraver has worked with - showing the range, detail, and craftsmanship of our service.
In our Gallery are many images of engravings, including engraving on gold and platinum rings and wedding bands, custom relief hand engraved jewelry, lettering in different languages, and engraved Zippo lighters, belt buckles, knives and guns. You will see numerous examples of the work we can do.
While you will find dozens of examples throughout the website, it is only a small sampling of what we can engrave. To learn more about hand engraving and the custom options available, proceed to the Contact Page and send an email or fill out the form with your questions about the options for engraving.